Don't want to use your personal mobile data anymore? Are you in search of apps that provide you free wifi on your Android? Then you are most welcome! Many people show interest in using their neighbour's wifi. If you are one of them then you no longer have to wait for your neighbour to share their password with you. Here you can get the list of some apps that help you get free wifi anywhere on your Android device.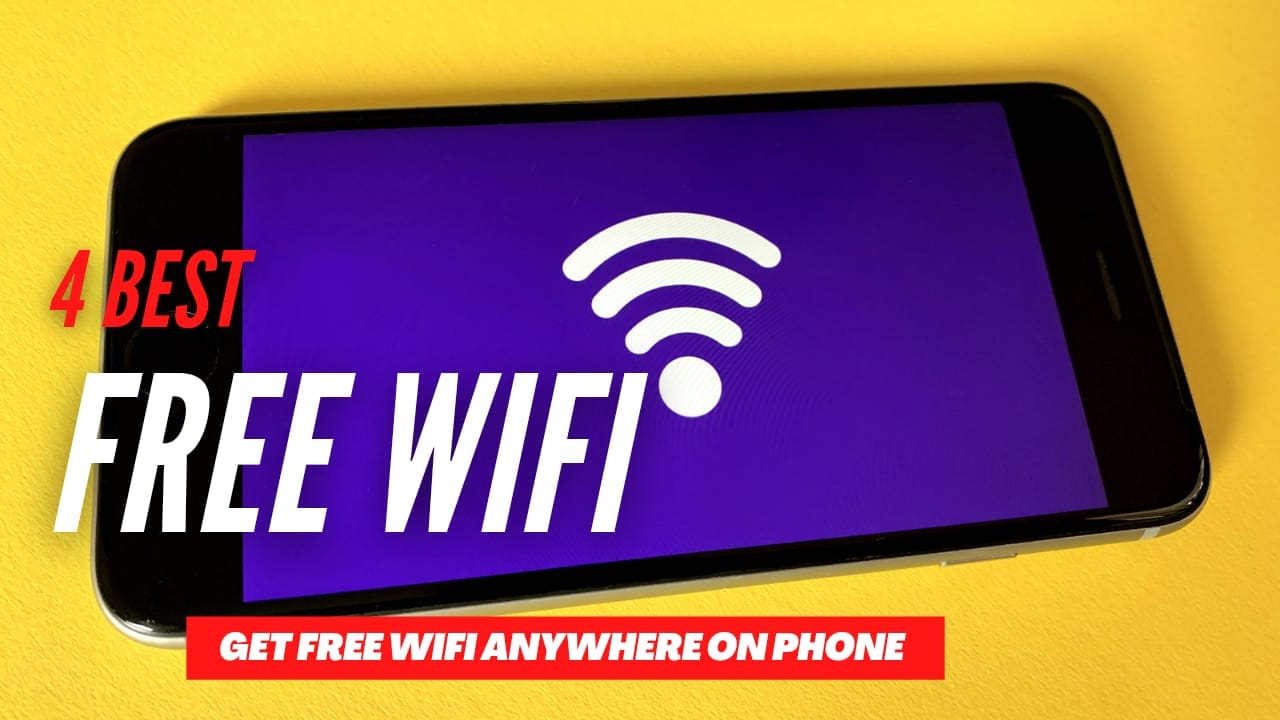 Now you can enjoy a high data speed without spending money for your mobile data package. This list of apps will save both your time and your money. Feel free to use the below given apps and enjoy free wifi wherever you need.
Wifi Analyzer
Wifi analyzer as the name suggests it analyzes the wifi networks. It identifies the closest free hotspot and helps you to get a fast and practical connection. It also provides you with all the information about all the networks.

It offers each and every information statistics, it's trustworthiness, strength of the network, a ranking of the best connections, internet reliability, and also the address of the hotspot.
It provides all the info in a very pleasant and assembled manner with many divisions on your device screen which is cleaved into five parts. It has an easy, understandable and convenient interface which makes it a better choice to the users.
Wifi Password
Wifi password is another best app that provides free wifi everywhere. You can also get connected to the networks that are password blocked with the help of this app. Not only this, the app also provides safety to the users by identifying and avoiding the unsafe networks. It also provides a wide range of Hotspots throughout the world and also has developed a protection system.

It also offers a feature of sharing the networks with your contacts. Hurry up! and get this app soon on the play store.
Wifi Password Recovery
This app is simple and convenient to use. This app helps you to retrieve wifi passwords that you were using before but now lost connection due to certain reasons. This app acts like a professional wifi password retriever. But do not completely depend on this app as it doesn't provide assurance of getting your lost password while using it on your smartphone due to lack of root access.

Then how does this app work? For the app to work it needs access to your device history for that you need to permit all the permissions asked for by the app. The app starts its work once to permit all the permissions it examines all the info stored in your device and cleans it retrieving back all the lost passwords. That is, you need to have a backup of your phone.
If you have no backup then you can log into your Google account and try to get back your forgotten passwords. If available then you can copy and paste the wifi passwords and can enjoy the service again.
Wifi Map
Wifi map is another fascinating app that doesn't make you know the unseen passwords but it provides its users with a free, rapid and reliable network everywhere. It provides a wide range of Hotspots all over the world.

By using its maps the users can find many Hotspots available around then and then share those with on social media platforms like whatsapp, facebook, Instagram, Twitter. The app is simple and straightforward to use. You can download it on the play store.
Be Extra-safe When Using Public WiFi Networks
Not all public networks are safe! Yes there is a chance to get your password stolen. As we assure the users safety we don't want your personal passwords to get stolen and your social media accounts like whatsapp, Facebook, Instagram etc get hacked. So we are providing some safety measures you need to follow to save yourself from this unwanted trouble.
It's natural to get your device exposed when you use a public network and of course it is unsafe. Some detrimental people can find the connected devices and insert viruses onto your device and withdraw information from your Android device.
What to do then? We don't say all the public networks are unsafe but taking precaution before getting ill is always better. So we advise you to follow the below given tips every time you use a public network or before using any app to get free wifi.
You must have a good antivirus app previously installed on your Android device.
Avoid logging in or typing passwords on any app unless it is necessary.
Keep updating your device as it provides more safety and privacy.
Keep your Android device well encrypted.
Wrapping Up
I hope this was helpful…! Installing these apps is pretty easy, as they are available all the time on Play store. Grab the one you need and end your quest for the free wifi.