We all use whatsapp for being connected with people daily in our life. No doubt that whatsapp has made everyone's Life easier through instant messaging options and calls.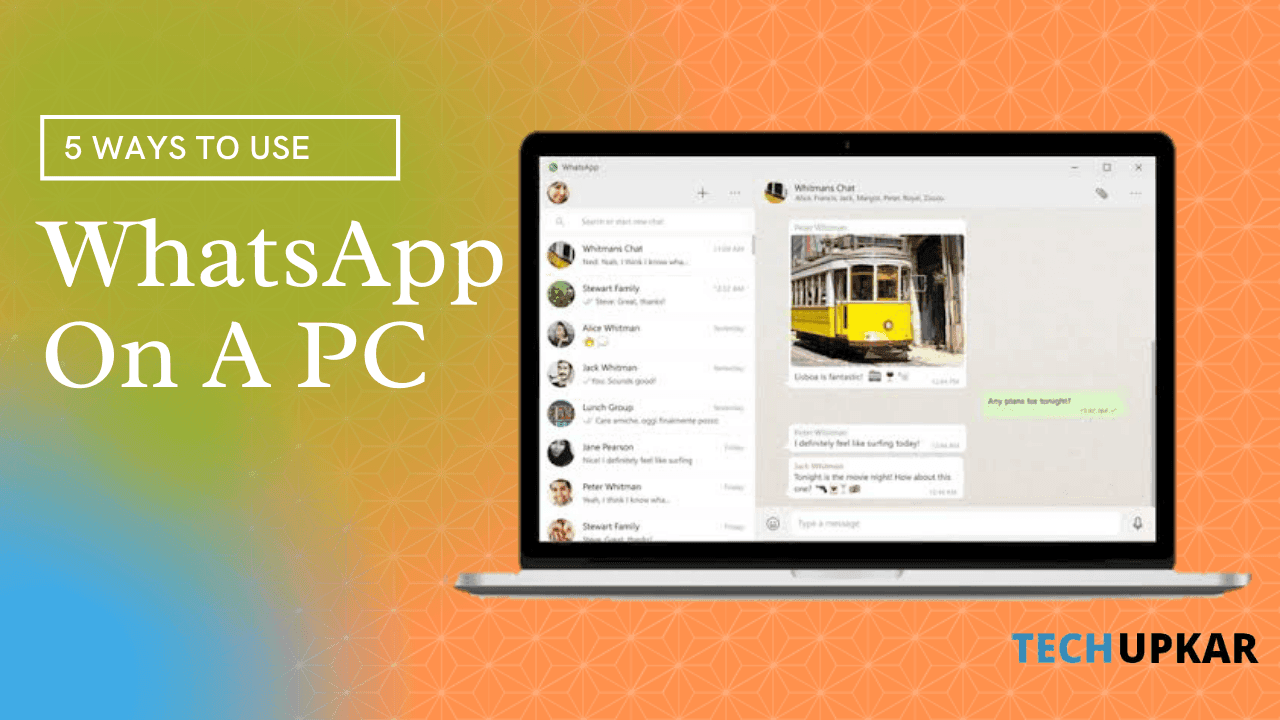 Top 5 Ways to Use Whatsapp on a PC
Here's a list of the top 5 Ways which I have used to get Whatsapp on my PC.
Whatsapp Web (Browser version of whatsapp)
Open your Pc and go for web.whatsapp.com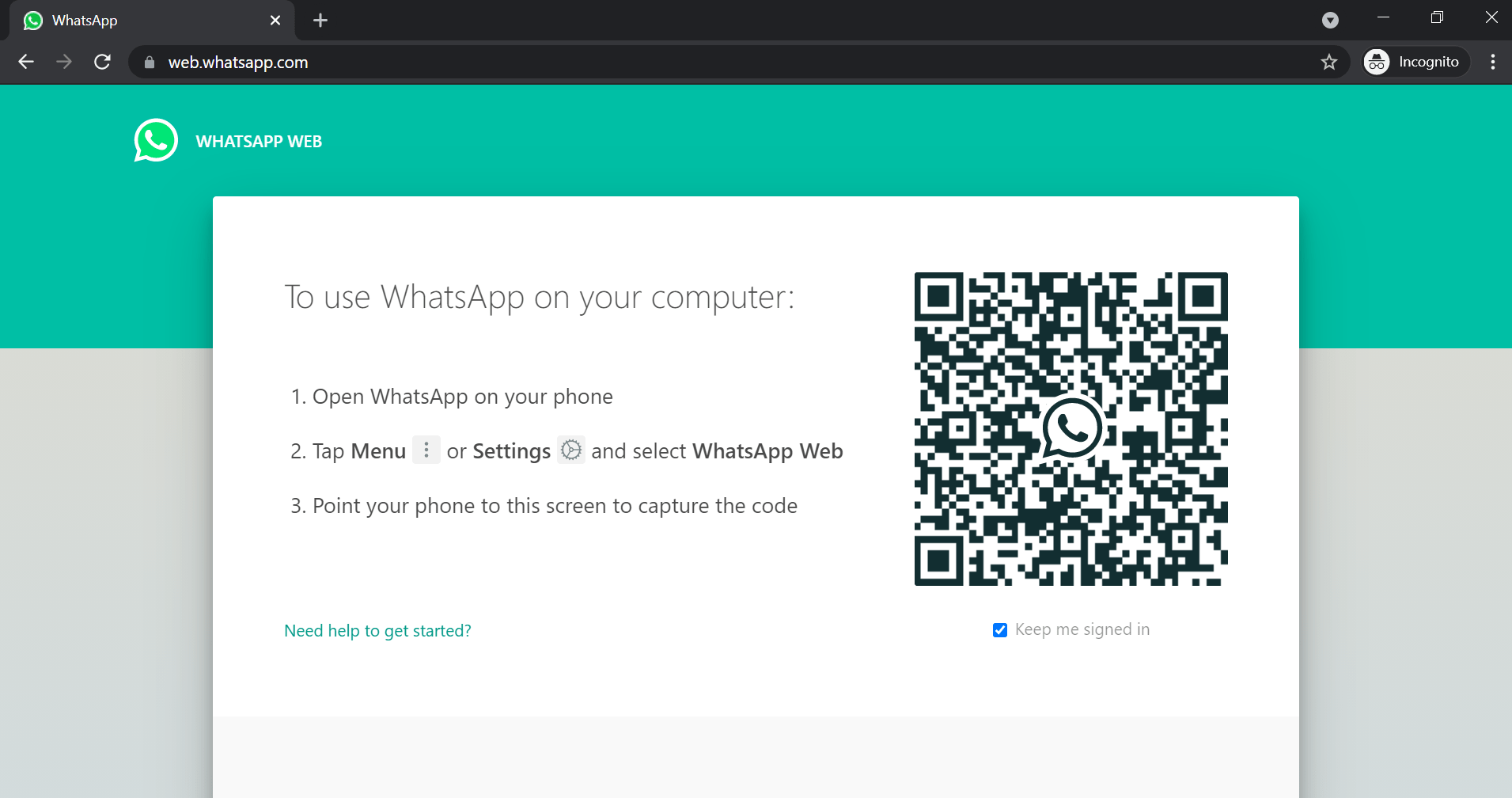 Now open the whatsapp on your phone.
Tap on the three dots of the top right corner, and click on whatsapp web.
If you have an Iphone you can click on dots in the left bottom corner, from there click whatsapp web.
Now you'll be asked to scan the QR code that will be shown on your PC through your smartphone camera.
After scanning, the whatsapp will be clearly visible on your browser until you log out.
After the work is done, if logging out you should click the three dots of conversation then you can choose to log out.
Whatsapp web is not another account but a same account on the browser that allows you to send and receive messages on your PC. In simple words you can access the same account on different devices. It is available for both android and IOS smartphones.
Nox Player (Best emulator)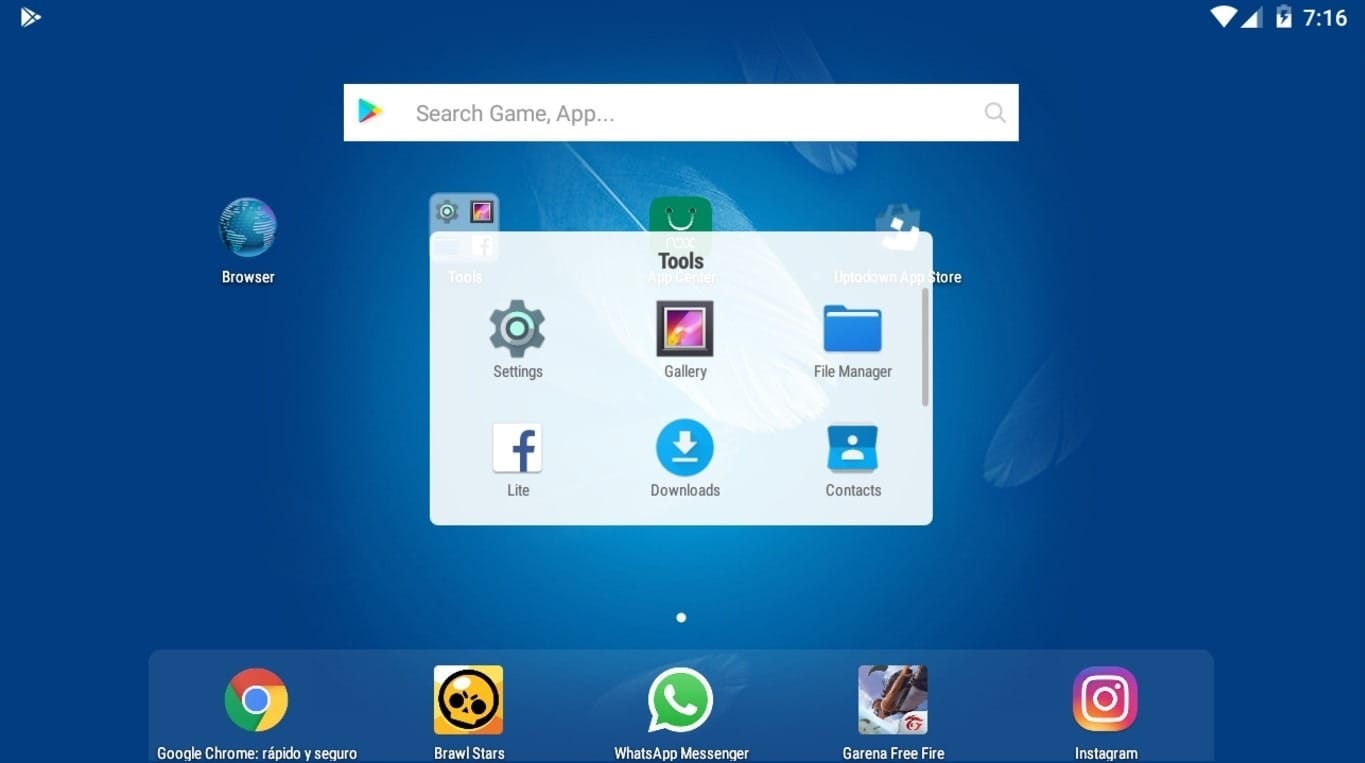 First click on "download PC" and download the Noxplayer from its official website.
After Nox player is installed, open it and sign in with your google play account.
Download WhatsApp from playstore.
Open the WhatsApp in Nox Player and enter the mobile you have in your phone to link with.
After the verification through SMS you'll be able to use whatsapp on PC.
Nox player is also used for gaming experience as it provides a very smooth gaming experience by a strong engine. It is considered as the best emulator to use whatsapp messenger on PC.
Deskdock (Allows you to share your computer mouse and keyboard with your phone)
Go to google play store on your Android device, and install the Deskdock app.
Then install the same application on your computer.
Now, connect your android device to a computer using a USB cable.If you are using windows, make sure to install ADB drivers also.
Connect both the applications of your computer and android to pair them together.
Now you can run the deskdock server and android as a second screen.
This app allows you to control your Android like an additional monitor of your computer. If you want to check the connection status, you can just close the program which can be found by clicking the notification icon.
Vysor (A remote desktop application)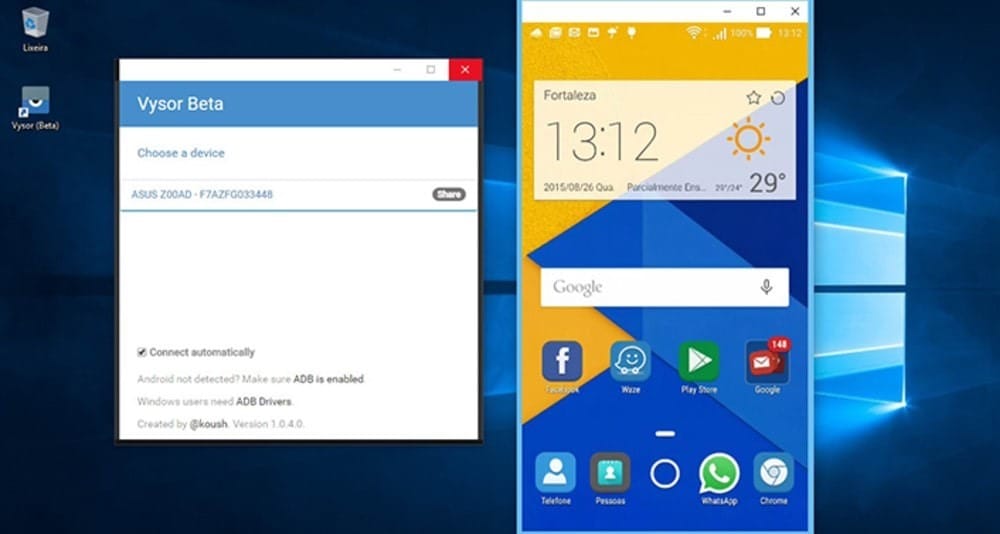 Install Vysor from the google play store of your phone.
Turn on the USB debugging of your android device.
At last, install the Vysor desktop client.
After the installation gets completed, open Vysor on your computer then pair it with Vysor on your mobile device.
You can get it through USB or by installing google extension for google chrome. You can gain the control of an android smartphone from the pc screen instantly.
If you have the premium subscription, you can change the image quality using your wifi connection only. You don't even need a cable anymore. This connection can help you to use both mouse and keyboard as external control systems. Only this software can be used to record audios and videos. It is used as an extension for Google chrome, Mac and Linux.
Whatsapp Desktop App
It runs on macOS and Windows computers.
Download the version that gets installed on your operating system.
Install the desktop client, then wait for the QR code to get displayed.
On your mobile, open whatsapp and click whatsapp web on the top right corner.
Now scan the QR code and use the whatsapp on your Pc.
Similar to whatsapp web, you must keep your mobile connected to the internet to use it on your PC. It mirrors the conversation from your mobile on the PC screen after it gets synced with whatsapp on mobile. Most people use this as an option to connect their whatsapp on PC because it has options to connect with a mobile without USB. The desktop app is considered to be the best solution for displaying the image on screen.
Conclusion
Above were the top 5 ways through which you can use whatsapp on your PC through connecting it. The most common and simple ones are whatsapp web and whatsapp desktop apps. Both are simple to understand and easy to use for everyone. While the other three apps need USBs to connect and pair with devices. If you have an android phone, you can just access it remotely and control your whatsapp with a mouse and a keyboard.
No matter which way you decide to choose for connecting on PC, just make sure that you follow all our instructions and steps which are mentioned in the article.